Welcome to the NAD, Navigating the American Dream platform
I am Bassey Simon.
Sponsor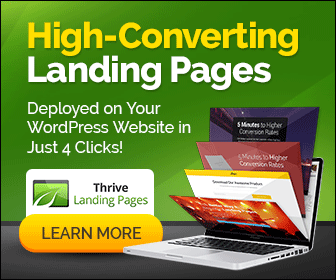 Ten years ago I started to wonder why there were no resources available to help new immigrants through their transition from their home countries to the United States. I kept hoping that someone would step up and change that because when new immigrants arrive, at least a good number of us, myself included, really don't have any frame of reference. We don't receive instructions from any government agency that gives us ideas of where to start, what works, what doesn't work, or a road map of things we should be doing or not doing in order to achieve that success.
So we just land with a briefcase, which is what most of us have, really our only asset because it contains all of our lives at that moment, our education dossiers, a few currency leftover from our country of birth. One or two contact numbers and a long list of relatives and friends we left behind that we promised to get back to as soon as dollars started flowing. That's it. That's all we've got, and if we're lucky we have a host family to pick us up from the airport.
So what follows after all that? What should I do now? Where should I go from here?
After waiting for ten years, and with my wife's constant reminder that this is something that I really enjoy doing, I decided to start a podcast and blog. In the course of my 23 years in this newly adopted country, I have seen and heard every story and experience imaginable. I felt that creating a platform where others could share their experiences would be a useful tool. Part of the challenge though, was that I could not come up with a name that would truly represent all the goals of this platform. I toyed with several ideas and none seemed to resonate for me. I took it as an indication that I should not pursue it. Can you imagine that a simple thing like a name can cause an entire project to derail?
It was not until as recently as four months ago when I was helping a good friend of mine come up with a roadmap for her own author and writing business, that she reminded me about my project which I told her about almost a year earlier. Right there, within one hour of brainstorming the name NAD was born (meaning Navigating the American dream) and that name just seemed so natural because I knew it. I was onto the project again.
So NAD is a platform for knowledge sharing on best practices, so to speak, on how to navigate the American dream to success. Whatever that success means to you. There will be experts in areas such as how to buy your first car, rent your first apartment, buy your first home, get your first real job, and other things that you, the NADvigator nation, will suggest along the way. These seemingly insignificant things for native-born Americans are a big deal for NADvigators. If you do not know how to do it, it could really derail your path. That is why I'm so excited about this project that has been in the making for the last 10 years. Wow! I cannot even believe this is finally happening.
So on this blog, you will read fellow NADvigators stories. There will be amazing ones. There will be some that will put you in complete awe. Some will make you laugh and some will make you cry. Regardless of what those stories are, ultimately it will be stories of winnings, losses, regrets, triumphs, courage, and perseverance, and the best part, as diverse as we all are, so are the stories and experiences that you will hear on this platform. So to put things in perspective, if you fall into this class of people, (a recent immigrant, the child of an immigrant or a first generation American) you are a NADvigator and you will find this blog as an extension of your family. This is your place.
Welcome home.
Best Value from this Episode
Who is a NADvigator?
A NADvigator is:
anyone who relocated to the United States within the last forty years.
anyone who relocated to the United States after they reach the age of age of majority. I believe its 18 years of age.
first generation children of the first two groups that were born in the United States. Why is that?
I consider the first generation children of NADvigators as NADvigators themselves because most of them are caught between whether to follow their parent's cultures or the American culture or to be hybrid children, which sometimes cause them to be neither here nor there. For this reason, they too, although they were born in the United States, are really caught in the struggle for identity and belonging which can cause problems for them. It can cause them to lose sight of the reasons why their parents came here in the first place.