e12: Keep Moving, Never Look Back! Use the past to go forward not like a crush to fall behind."
Part 2 – Dr. William Undie shares his nadvigating journey with host Bassey Simon. 
This professor of Radio Oncology never believed he was too good for any job and spent time as a pizza delivery man, a construction worker, and even a dishwasher at a restaurant. Certainly, his own children find it hard to believe, but Dr. Undie has never considered any job to be beneath him. That is the nature of the journey.
In this episode,
I bring you the first part of Dr. William Undie inspiring story.
This Episode Summary
Dr. Undie credits his parents with instilling in him the importance of education, hard work and integrity. These are values he has sought to teach his children as well. He also discusses the difference in cultural norms. He shares some of the cultural behaviors he himself had to unlearn, such as avoiding eye contact. While this is accepted as  a sign of respect in Nigeria, it is interpreted as being devious in the United States. This is just one example of things many Nadvigators need to consider when striving to fully integrate into their new environment. He concludes that cultural variations aren't bad. It is important to adapt to the social norms of your adopted country, though you still reserve the right to reject any attitudes that may be in conflict with your personal beliefs
Sponsor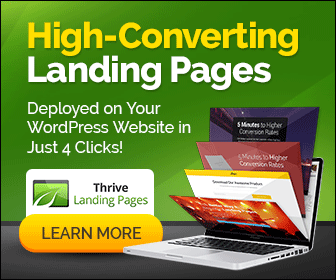 He continues to say that he doesn't regret coming back to the U.S.  because, "In life, you have to go through some struggles to get better." His actions more than back up his words. He also explains the importance of creating a home culture where children can feel connected to parents as they learn to adapt and create a bridge between the parents and American culture.
So, What's your Nadvigating story? Are you ready to share it with the world? Send an email to guest@nadcast.com to get started.
Listen or Subscribe to The Nadvigators Podcast on
iTunes | Google Play Music | Spotify | Stitcher | TuneIn | iHeartRadio
Resources Mentioned in Episode 12:
What is Radio oncology Physics? Medical physicists are concerned with three areas of activity: Clinical Service and Consultation, Research and Development, and Teaching. On the average their time is distributed equally among these three areas. (retrieved from https://w3.aapm.org/medical_physicist/index.php#scope)
Dr. Undie's Favorite Read:
"Keep Moving, Never Look Back" by Melvin Ward
Major Take-Away from Episode 12:
"Keep Moving, Never Look Back! Use the past to go forward not as a crush to fall behind." – @dr.williamundie
If you come from a rich family, it may be better to go back. You may not appreciate the difficulties that come with being here.
No matter where you go, be ready to face obstacles.
Keep your integrity. There is no quick way to get rich.
Avoid lazy people. Surround yourself with people that will lift you up.
Don't use your past as an excuse to not move forward.
One reliable place to get great information is on the resources section of nadcast.com/resources
Basim Digital Lab: Are you struggling with getting cold traffic to your website or landing page? What do you do with the 96% of your website visitors that do not contact you? Then do not stress about this, let the folks from Basim Digital handle these challenges for you. Basim Digital Lab specializes in using data to optimize your cold traffic campaign and retargeting every visitor that landed on your site for 90 days using a proven 10X retargeting strategy. Visit Nadcast.com/basim to start your one month trial today with a great 95% off coupon.
How to Connect with Dr. William Undie
Listen or Subscribe to The Nadvigators Podcast on
iTunes | Google Play Music | Spotify | Stitcher | TuneIn | iHeartRadio
Podcast: Play in new window | Download
Subscribe: Google Podcasts | Spotify | Stitcher | Email | TuneIn | RSS | More