e09: Dr. Hector Grajeda Advice to new immigrants "Your Nadvigating journey may take unexpected turns, Be open to Look for opportunities in a situation that may initially seem like a wrong turn in your journey."
Dr. Hector Grajeda he shares his nadvigating journey with host Bassey Simon. 
Dr. Hector Grajeda was frustrated with the inability to obtain medical residency in a mainland American hospital after graduating from medical school in Mexico. His opportunity came from a Puerto Rico Hospital that he's never heard about.
In this episode,
I bring you the the first part of Dr. Hector Grajeda inspiring story.
This Episode Summary
Dr. Grajeda grew up in Mexico. His mother was a teacher while his father, though uneducated, was a hard worker. Now a pediatrician at Cook's Children's in Fort Worth, Dr. Grajeda completed medical school in Mexico.
After medical school, the Grajeda family was thriving, but inspired by the words of a church leader, he decided he needed to do more.

Encouraged by his wife, he left behind his general practice to pursue specialized education in the United States. Though his college credits from Mexico were accepted in the United States, he was still required to take the United States Medical Licensing Examination. After months of study, he was permitted to pursue medical residency.

Mistakes, miscommunication, fires, and other mishaps have made for a bumpy journey, but Dr. Grajeda's faith and love for his family has kept him going. He has also found himself in a different place than he expected, so he encourages others to be open to any opportunity.

Dr. Grajeda says the journey has been long, hard, difficult and expensive, but it has been worth it.
Dr. Grjeda's story reveals some of the most important things that may help new immigrants as they begin their journey.
So, What's your own Nadvigating story? Are you ready to share it with the world? Send an email to guest@nadcast.com to get started.
Listen or Subscribe to The Nadvigators Podcast on
iTunes | Google Play Music | Spotify | Stitcher | TuneIn | iHeart | Anchor
Sponsor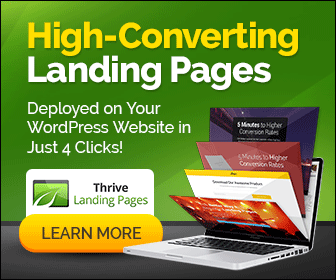 Resources Mentioned in Episode 09:
Residency Requirements for International Medical Graduates (IMG) – This resources gives IMGs a detailed step by step instruction on what to do to obtain medical residency in the United States. Includes list of  Medical Schools Accepted to American Medical Examination Baord. If you graduated from medical school in your country, and want to practice in practice in the USA. Start with this resource. 
Major Take-Away from Episode 09:
"Ask questions and make sure you gather all the information about your career. The cost of Ignorance could be very expensive." – @dr.hectorgrajeda
Read everything. Simple mistakes or omissions can turn into huge obstacles.
Seek information from more than one source. Friends, work associates, books and podcasts are all great places to learn and one can always benefit from more than one point of view.
Be flexible. Goals are important, but there may be more than one way to reach our desired end. Our path will seldom be straight.
There are good people in this world. Find them.
Find careers that you will enjoy doing for a long time and pursue it with all amount of zeal. 
One reliable place to get great information is on the resources section of nadcast.com/resources
Basim Digital Lab: Are you struggling with getting cold traffic to your website or landing page? What do you do with the 96% of your website visitors that do not contact you? Then do not stress about this, let the folks from Basim Digital handle these challenges for you. Basim Digital Lab specializes in using data to optimize your cold traffic campaign and retargeting every visitor that landed on your site for 90 days using a proven 10X retargeting strategy. Visit Nadcast.com/basim to start your one month trial today with a great 95% off coupon.
How to Connect with Dr. Hector Grajeda
Listen or Subscribe to The Nadvigators Podcast on
iTunes | Google Play Music | Spotify | Stitcher | TuneIn | iHeart | Anchor 
Podcast: Play in new window | Download
Subscribe: Google Podcasts | Spotify | Stitcher | Email | TuneIn | RSS | More