e07: Carolyn Shadrach, a Londoner, has found her journey to the United States to be a whirlwind of fun and fascination. Even the little boxes sitting in every window in New York City are intriguing. Find out what else caught her attention.
This is the Story of how this Londoner transitioned to the America society and also making an impact in her adopted home. For the first time, she shares her nadvigating journey with the world right here on The Nadvigators Podcast with host Bassey Simon
Carolyn shares her 20-years of experience as a Design Executive for iconic global retail companies, on how to build a strong, profitable business. She is also a certified digital marketer and passionate high-performance coach.
Carolyn believes that experts and entrepreneurs have the power to change the world.
Sponsor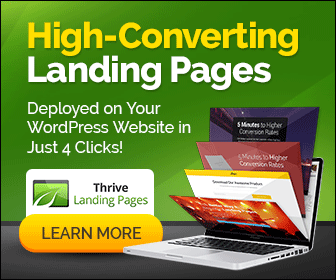 Carolyn was born in the United Kingdom. In 1995 she decided to follow her parent's footsteps of relocating to another place in their twenties. When she got hired by a high profile fashion design outfit to work out of their office in New York City.
And so her American dream journey began.
In this episode,
I bring you the first part of the nadvigating story of Carolyn Shadrach.
As you know, as uniquely different as each Nadivigator is, so also is each of our nadvigating story and journey. You will certainly agree with me on this after you listen to the inspiring story of our special guest.
So, What's your Nadvigating story? I'll help you tell it. Send an email
guest@nadcast.com
to get started.
Listen or Subscribe to The Nadvigators Podcast on
iTunes | Google Play Music | Spotify | Stitcher | TuneIn | Anchor
Resources Mentioned in Episode 07:
Major Take-Away from Episode 07:
"How do you handle individual differences? Be realistic with your expectation about others." – @CarolynShadrach
Cultural dissimilarity and peculiar things and practices could be a shock
Have an awareness of individual differences as source of strength
Learn common acronyms where you live and work, it may take you far
Gather information but verify your sources
One reliable place to get great information is on the resources section of nadcast.com
Basim Digital Lab: Are you struggling with getting cold traffic to your website or landing page? What do you do with the 96% of your website visitors that do not contact you? Then do not stress about this, let the folks from Basim Digital handle these challenges for you. Basim Digital Lab specializes in using data to optimize your cold traffic campaign and retargeting every visitor that landed on your site for 90 days using a proven 10X retargeting strategy. Visit Nadcast.com/basim to start your one month trial today with a great 95% off coupon only available to NADCast audience.
Episode 07 Show Notes
Self – segregation is not healthy for growth and integration
Teach your culture to your children, it helps them to feel a sense of pride and belonging in the midst of a multicultural and multi-racial environment
How to Connect with Carolyn Shadrach
Listen or Subscribe to The Nadvigators Podcast on
iTunes | Google Play Music | Spotify | Stitcher | TuneIn | Anchor
Podcast: Play in new window | Download
Subscribe: Android | Email | Google Podcasts | Stitcher | TuneIn | Spotify | RSS | More